Natural Flavouring For Food & Drink Manufacturers
Natural Flavourings Made in the UK – Direct to Food & Drink Manufacturers, bakeries, breweries and food services
High Strength Natural Flavourings manufactured in the UK – With dose rates of 0.1 – 0.3% in foodstuffs.
Vegetarian & Vegan
Gluten-free, Dairy-free
Egg-free, Nut-free
No added sugar
Made in the UK
A range of over 60 natural flavours available to order online. We keep stock on hand for the majority of these flavours in sizes 15ml – 5L's.
Access hundreds of more flavours
Our full range of natural flavours are available from a MOQ of just 1 litre and made to order to meet your requirements.
Popular flavours are available to order online in sizes 15ml – 5 Litres. You can order from stock or place a backorder to trigger production.
In-stock flavours are dispatched on Mondays & Thursdays on a next day service (applies to UK Mainland).
Backordered products are dispatched as soon as the flavour comes out of production. Lead time is usually up to 20 working days.
Shop Online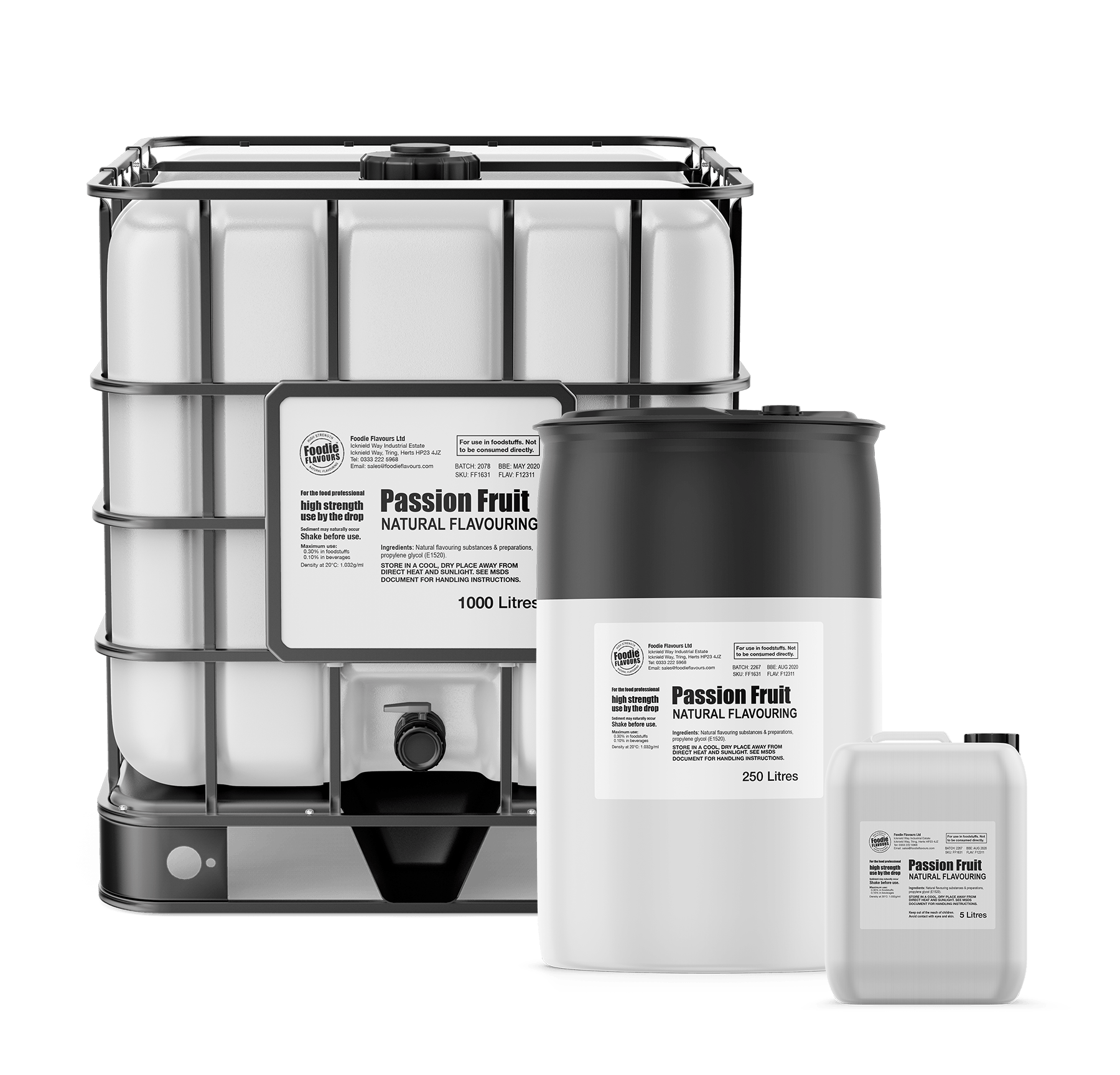 Our new customer sign up form helps us understand your flavour requirements and speeds up the ordering process.
Once you've register as a customer of Foodie Flavours you can start ordering from our extended range. View our how to order information to learn more.
Not everyone needs to sign up as a customer, this is for businesses looking to access more flavours than those available via our online shop. Take a look at the different methods of ordering and choose which suits you.
Need More Information or Have Any Questions?