Vegan flavours to take your plant-based meat to the next level
Foodie Flavours offer a versatile range of natural vegan meat flavours. These are ideal for use in developing and bringing to market plant based meat alternatives. As well as creating a variety of food and drink products which offer an enjoyable meaty taste and can be offered to a wide audience regardless of dietary requirements.
A wide variety of natural flavours are available from 1 Litre sizes. We're able to meet your flavour requirements from NPD to high volume production.
Vegan Meat Flavours
Our meat type flavours are vegan suitable and available in liquid and powder formats to suit your application. Such as savoury, snacks, sauces, seasonings, plant based meat alternatives and more. Get in touch for even more flavour options as well as meat flavour pairings.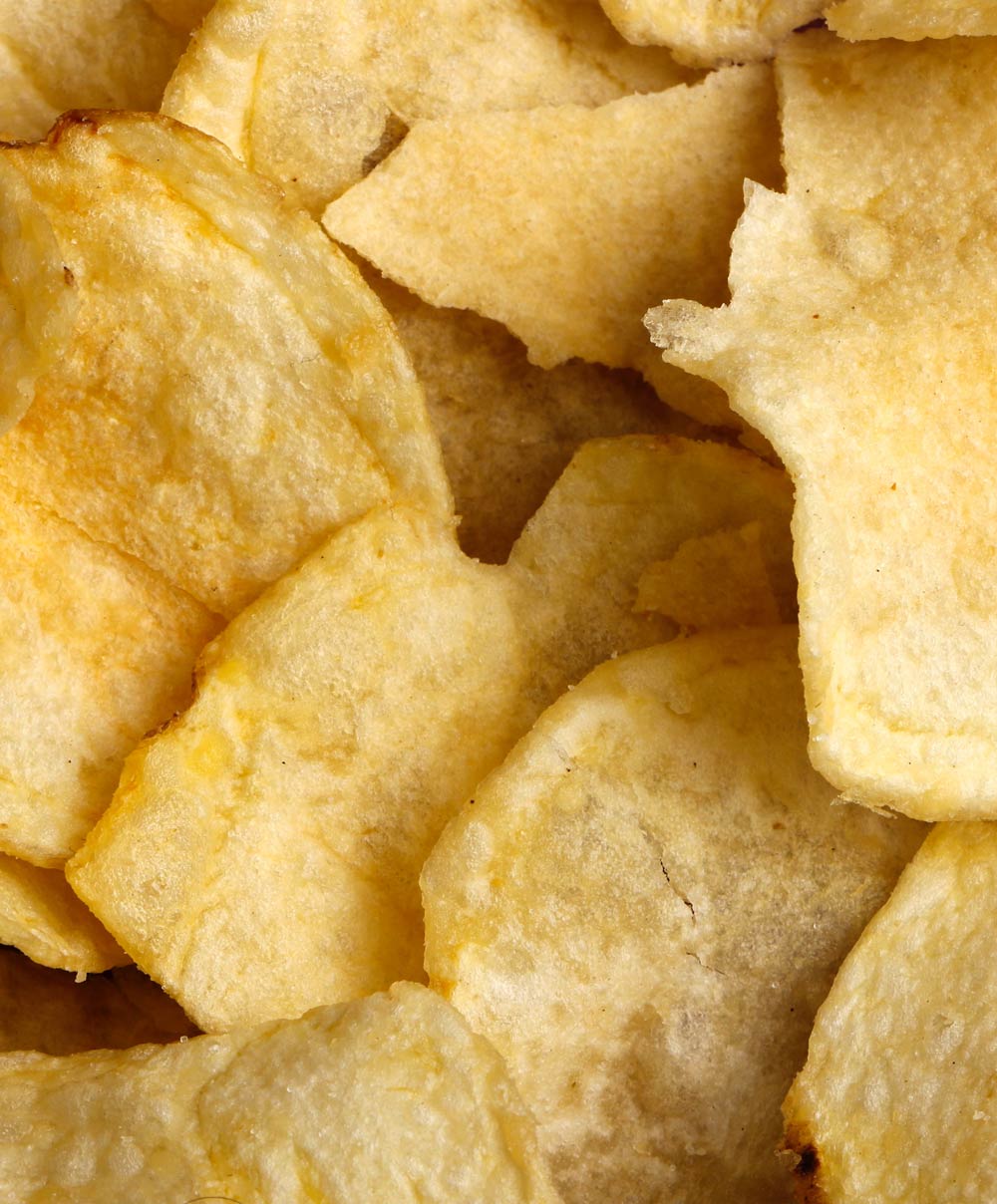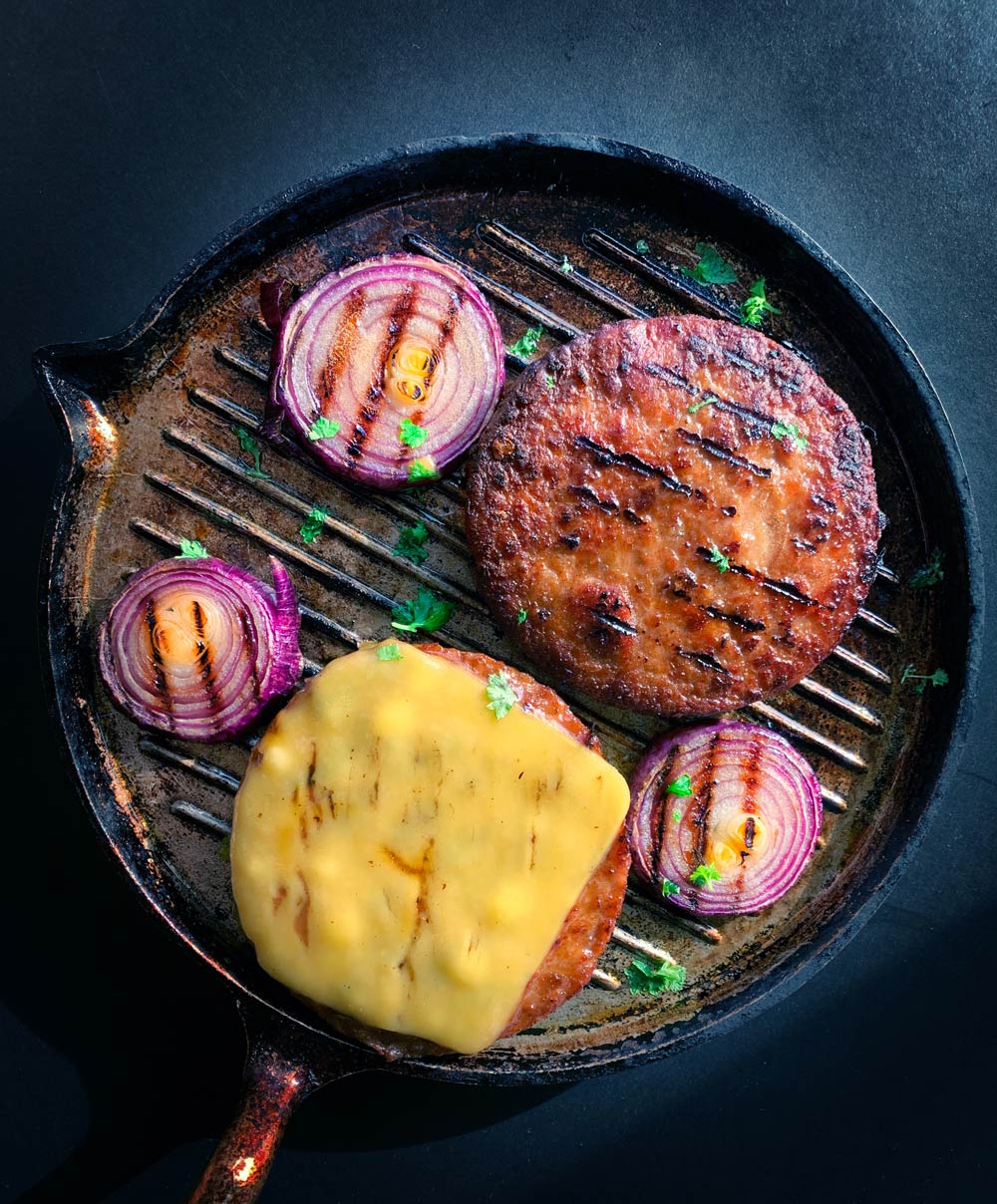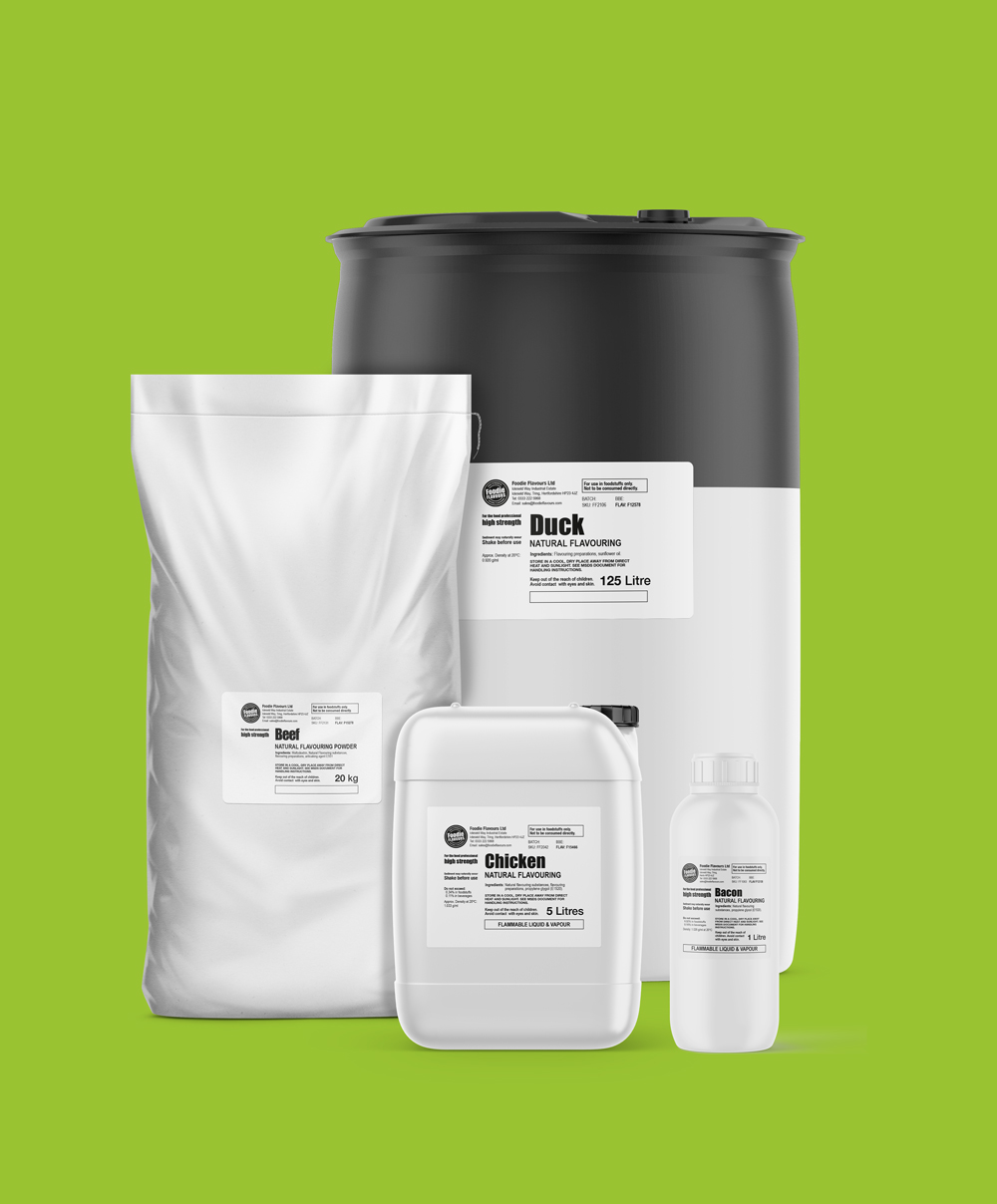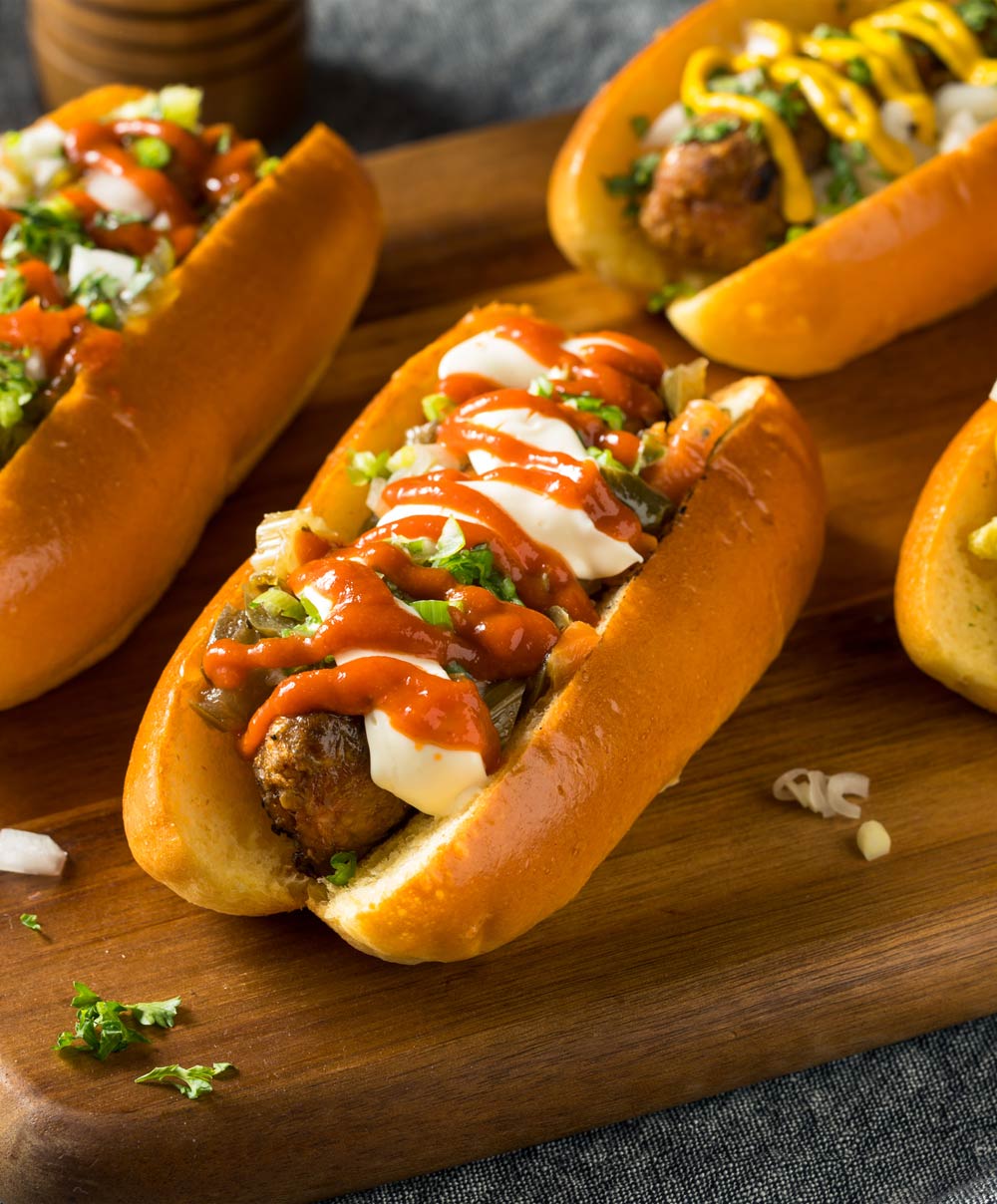 Flavour Options and Dosage
Types of flavouring
We offer both liquid and powder natural flavours. Liquid flavours are available from an MOQ of 1 Litre, unit sizes are 1L, 5L, 25L, 125L and 1000L. Powder flavours are available from an MOQ of 3 KG, unit sizes are 3KG, 10KG and 20KG.
How much flavouring to use
Foodie Flavours are highly concentrated with an addition rate of 0.1 – 0.3%. The amount you use will differ depending on flavour and vary according to your recipe. Some flavours may have a maximum limit which will be indicated on the label and specification.
For food and beverage manufacturers Foodie Flavours helps to achieve a 'clean label' on your products. Our natural flavourings meet EU regulations to be listed on your ingredients as "Natural Flavouring". Helping put consumers at ease and avoid confusion.
Manufactured to strict quality standards, you can rely on consistent taste profiles and stability from our natural flavourings.
All of our natural flavours are:
Vegan & Vegetarian
Gluten-free
Dairy-free
Nut-free
Egg-free
Contain no added sugar
Made in the UK
Order Meat Flavours
The majority of these flavours are made to order with a lead time of up to 20 working days.
Please get in touch with your meat type flavour requirements. We can provide pricing, specifications and samples for flavours to suit your specific application.
Get In Touch
Submit Sample Request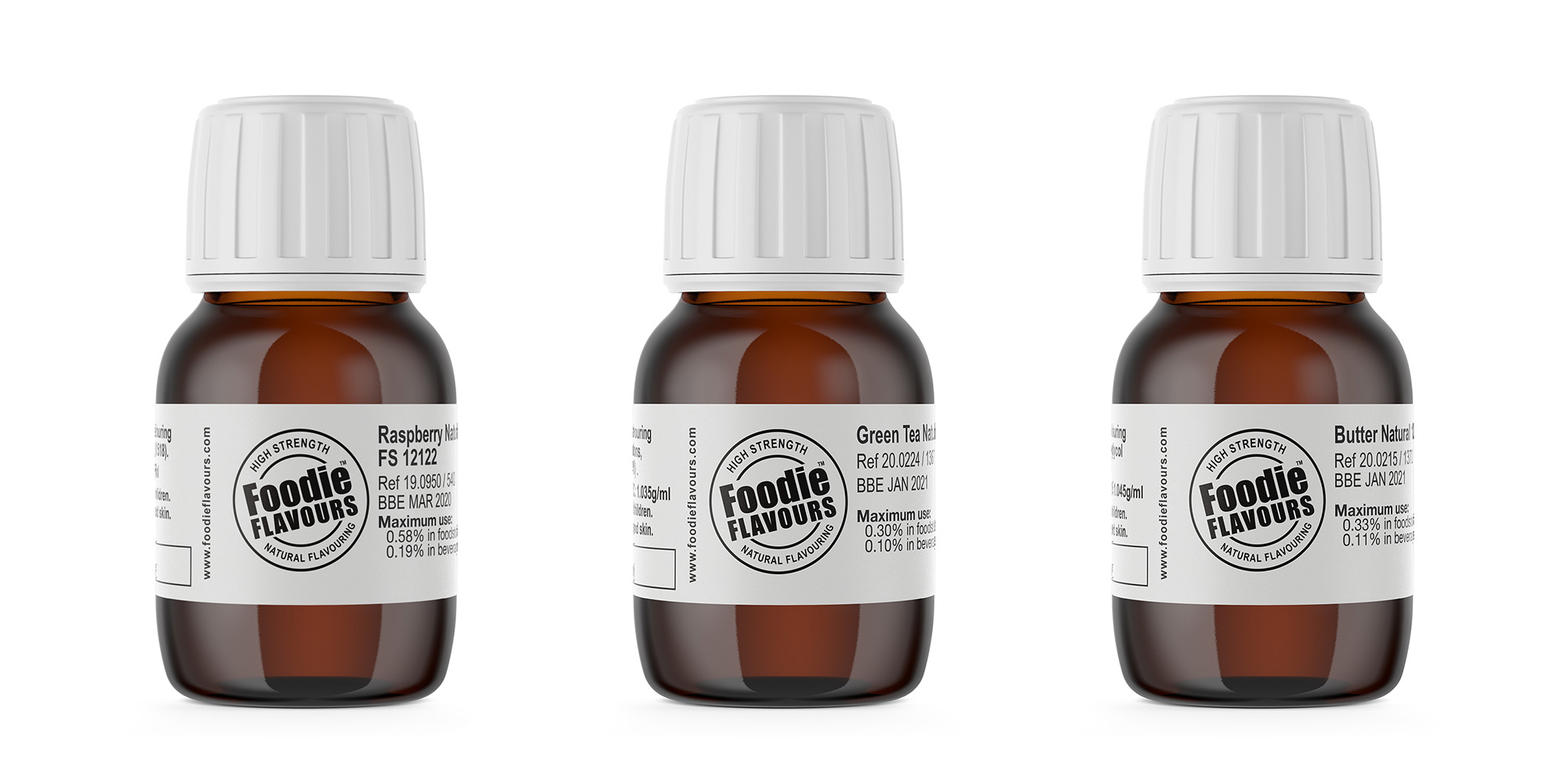 Food & Drink producers or manufacturers can request a flavour sample to test before placing a bulk order. This helps you calculate dose rates for your application. In most cases we have several variations of a flavour, so we carefully review your requirements to select the best version for your food or drink products.
Where appropriate we offer up to 3 free samples for non-existing customers, although requests will be evaluated on a case by case basis.
Please specify which meat type flavours you would like to sample and your specific application.
Need More Information or Have Any Questions?