Vanilla for Catering & Bakeries
Vanilla Extracts, Essences and Natural Flavourings for commercial bakeries and caterers.
Vanilla is the most popular flavouring in the world, used in thousands of recipes for cooking, baking and desserts. Vanilla is extensively used by commercial bakeries and caterers for cake sponge, buttercream, biscuits, fudge, fillings and much more.
Foodie Flavours offer a range of Vanilla Extracts and natural flavourings with the same professional grade quality at all sizes. From 15ml sample sizes to 5 Litre drums Foodie Flavours is your go to UK supplier.
Buy Online
A variety of Vanilla Extract and high strength Vanilla Flavours are available to buy online now, in 15ml, 200ml, 1L and 5L sizes ideal for catering and bakeries.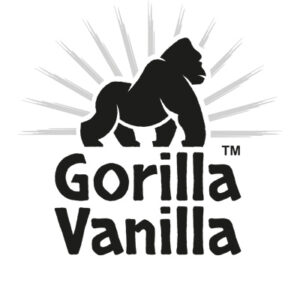 Gorilla Vanilla - Organic Extract
Rich Organic Vanilla Extract. Sweet Ugandan Vanilla, adds a luxuriously rich vanilla taste. Ideal for quality bakery items.

Vanilla Extract WONF!
Bourbon vanilla extract blended with natural flavourings. A cost effective solution, great for general baking.

Vanilla Natural Flavouring
Alcohol free, bake stable Vanilla Natural Flavouring. High strength with low dosage rates, suitable for general baking and ideal for liquid sensitive desserts. Such as meringues and macarons.

Natural Vanilla FS Flavouring
Fat Soluble Sunflower Oil based Natural Vanilla Flavouring. High Strength, great for chocolate, ganache, fudge as well as biscuits and sponges.
Looking for larger volumes or Have any questions?