The filter button can be found in the top left hand corner of any of our shop pages. This is a brilliant feature which can help you to find exactly what you are looking for. Clicking on the filter button will reveal your options from the left.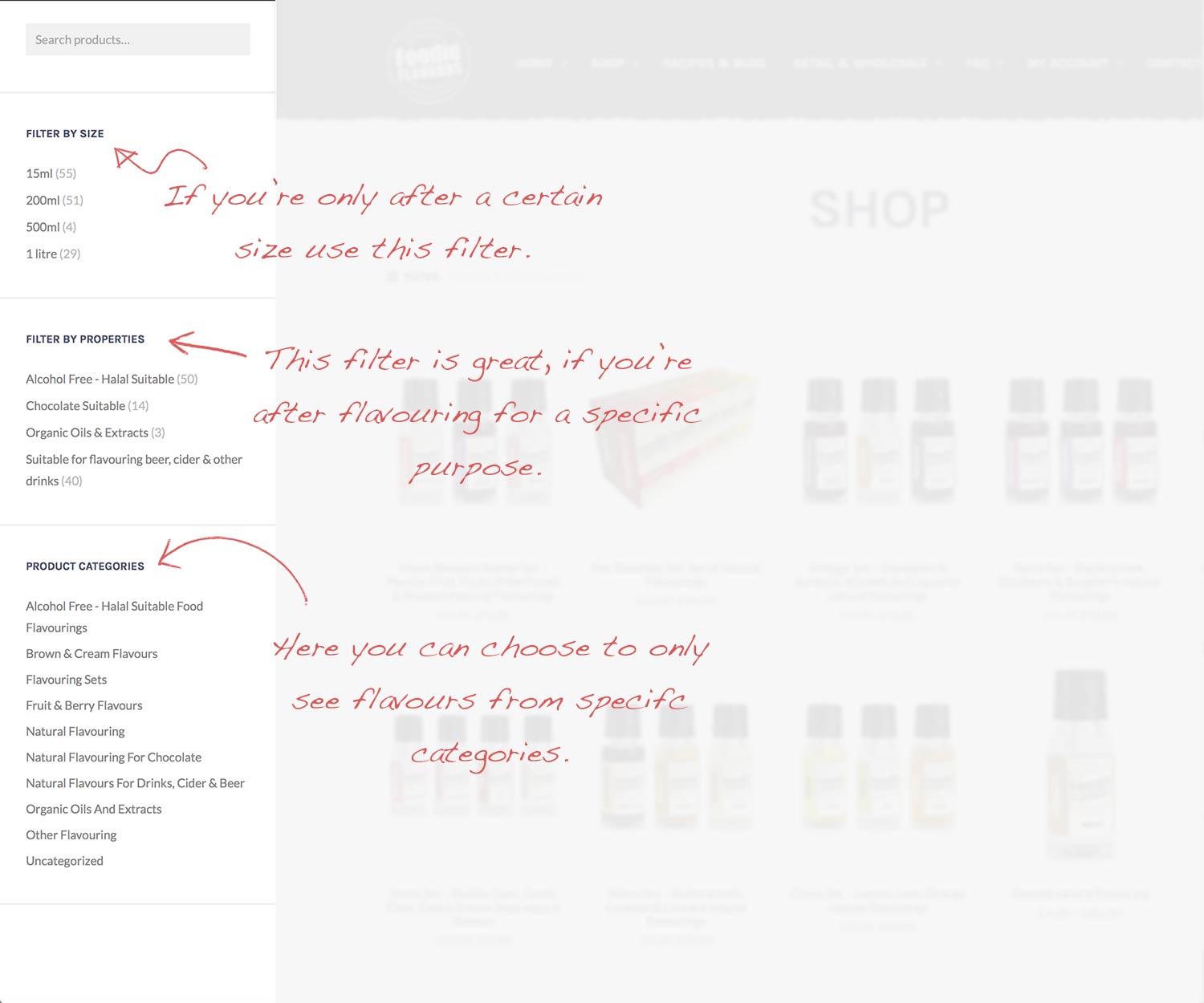 Once opened you will see that you can sort by size, properties and categories. Each of these are great, especially the size and property fields. The properties cover what the flavours are able to do and what criteria they fulfil.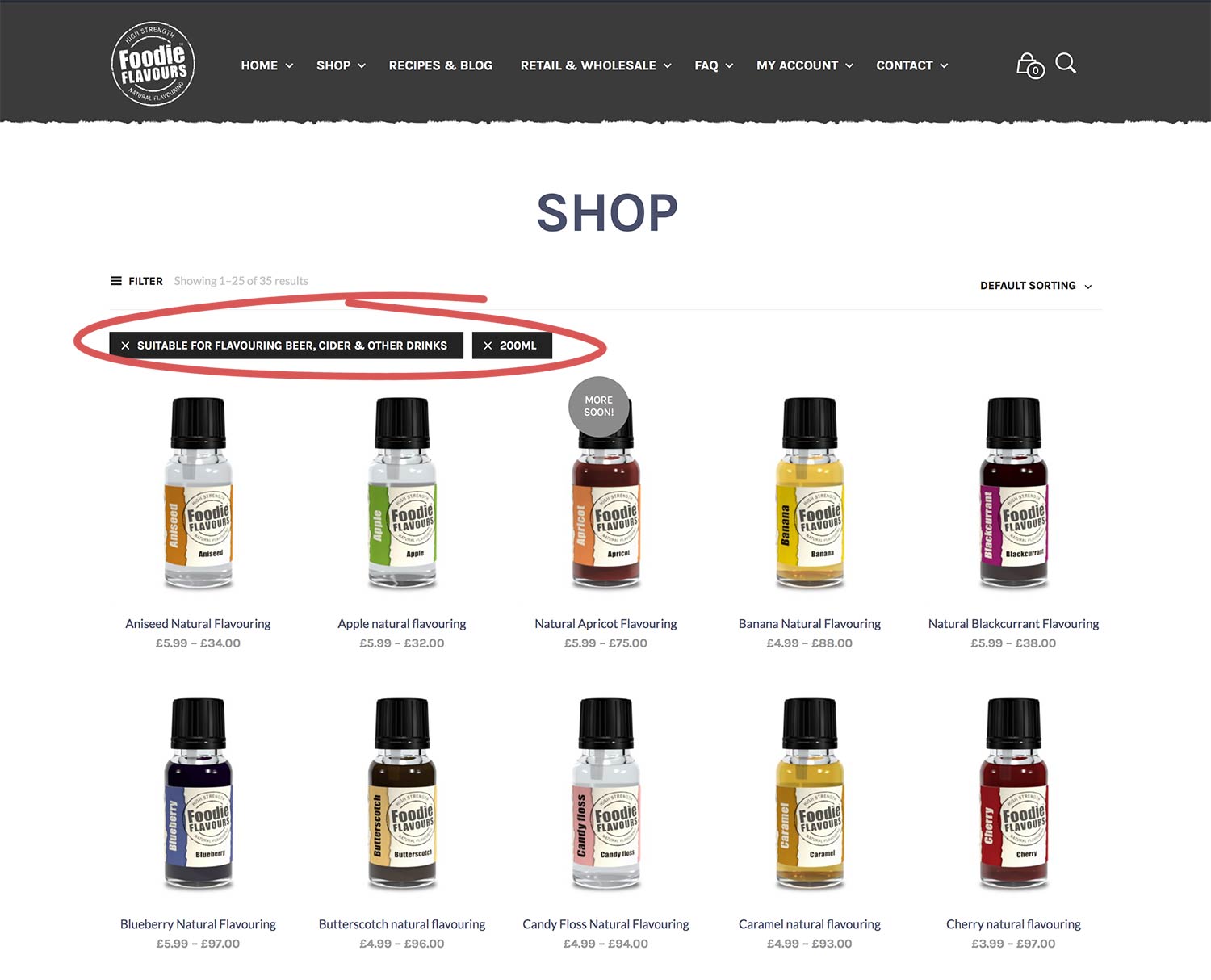 Applied filters will appear in black boxes at the top of the page, these can be cancelled by clicking the black box. Please not that selected filters affect one another, once one filter is applied if you want to select another only products which fulfil both will be displayed.
Our filter feature is a really useful tool to improve your customer experience. Feel free to get in touch if you have any questions or need any help navigating our website.